New Blog URL!
Hello reader of my blog, If you happened to click over to this blog from one of my profiles or a past post, head on over to my new URL lauramcclellan.com! As of Oct 26, 2011 all of my past & future posts can be found here. Thanks!!
0140: The Empress, Part 2 [Fiction Friday]
This week, I was so excited to have won a writing contest in conjunction with Jackson Pearce's release of her newest book, Sweetly. My submission was called "The Empress," and played off The Emperor's New Clothes. I realize you may have read the above information approximately three times already in the rare event that you are an avid reader of my blog, but I wanted to...
0139: Drawing Lines
I once saw Chris Tomlin wear pleather pants on stage. Dare I say, they were patent pleather. How do I know they were patent pleather? I was sitting on the 2nd row. They had several zippers. Several. Light beamed from them in all directions. I'm pretty sure they were black, and he topped them off with some kind of equally-shiny skater shoes. Though to be fair that was about 4 years ago, so...
0138: Sweetly Writing Contest Results
You may remember I entered a writing contest back in August in conjunction with the release of Jackson Pearce's book, Sweetly. The prompt was to write a modern-day twist on a fairy tale, as Jackson does in her books Sisters Red (Red Riding Hood) and Sweetly (Hansel and Gretel). I've been checking back periodically to see if they've posted winners yet. Today somehow I was...
0137: DIY, Vol. 3
Ba-bam. One step closer to finishing the project-that-never-ends. But to be fair, it's not really the project's fault. It's totally mine. But weekend time is precious, okay? And between sleeping til 10 and clipping coupons, I can only squeeze in so much. Anyway. I've been following a tutorial I found online, and to my surprise it actually turned out pretty well! It...
0136: Be Cheesy.
I love random text messages from friends. Why? Because to me, it means that they thought about me that day. To me, it means we are walking through daily life together rather than living separate lives and coming together to talk about them every once and a while. It's such a temptation in this world to be cool, to sound busy and popular, to preserve self-image and self-comfort over...
0135: Keep Calm and...Tone It Down.
By now we've all seen the "Keep Calm and Carry On" poster (pictured above) floating around the internet and Barnes and Nobles across the country (that is, if you can still find one in your city.) The first time I saw something in this vein was in a bookstore, but the one I saw said "Keep Calm and Have a Cupake," a sentiment which I fully support. I laughed on the...
0134: The King
The President probably doesn't know your name. The CEO of the Fortune 500 company you work at probably doesn't care about your individual needs and aspirations. Why would they? Unless you're Sasha or Malia's best friend or the over-sharer at company-wide staff meetings, these people may not even know what you look like. So it stands to reason we would be inclined to...
0133: DIY Update
Apparently my misadventures with Round 1 of my DIY project were enough to deter me two weeks until moving on to Round 2. Round 2 included sanding the shelf (a previously mentioned oversight from Round 1) and priming the bookshelf. Before After [Note: the tutorial I am using said it's okay if some of the wood shows through. Also you can't really see the top or sides which look...
0132: DHOTD - Rural Tennessee Edition
I'd originally planned on doing this post about the introduction of a "Martha Stewart and Friends" cartoon depicting her as a small child (disturbing enough on its own), but when I saw this headline the other day via Nashvillest, I had to use it. Wild Hogs Taking Over Tennessee Counties Here is what I picture when I read this headline: a herd of mangey yet fierce animals,...
0131: For Blake Lynn
This post is dedicated to Blake Lynn (far left) and the Springwood class of 2006. For those of you who might be reading this and don't know, I received the tragic news yesterday morning that one of my classmates from high school had passed away. Our graduating class was made up of only 34 people, and most of them I have known since I was 6 years old. Blake was one of those 34 people. I...
0130: A Love Letter to Fall
It seems all is right with the world when Fall rolls in. It's a (very) short season, almost gone as soon as it begins (thanks for nothing, South.) but it's easily my favorite. The temperature is perfect, the air is crisp and refreshing, and I echo my husband's sentiments when I say that it seems like I can just feel God's spirit renewing my soul when outside in the Fall. ...
5 tags
0129: Halfway to a Career in Hip-Hop (Plus Free...
As fate would have it, I have already begun my foray into hip-hop dance. Well, that's a slight exaggeration. What that really means is I played with a Kinect for the first time on Saturday and attempted to learn two dances from a cool-kid avatar that said things like, "that's tight!" and "yeahhhh that one's tricky, we'll come back to that."...
4 tags
0128: Boxed In
Sometimes I wish I could dance like Justin Bieber. It's true. But long, long ago I decided that I am not a dancer. This is in part due to my experiences at the Dance Team clinics I attended as an elementary schooler at my school in which I could never seem to remember the order of the steps (or probably execute them properly), and as a result I was always a half-step behind, watching...
4 tags
0127: Why I think people get Adele
There's a lot of noise out there. People screaming so loud just trying to be heard, as if they are waving their hands wildly in the air, all the while each wearing a crazier outfit than the one before… to be noticed. But in a weird sort of irony, the one who stands out amongst the chaos is actually one who speaks softly (yet strongly). I think this is one reason Adele appeals...
0126: Things I learned in my DIY Adventure, Vol 1
I am now a user of power tools. Well, one power tool. The handheld orbital sander. Pictured above on my soon-to-be-awesome bookshelf. I used said power tool this past Saturday in my first-ever attempt at redoing a piece of furniture. As you may know, mine and my husband's newfound love for HGTV/a need for a place to keep my photo albums and Disney Princess picture frame spawned the...
0125: Disturbing Headline of the Day
TSA: Man had reptiles in his pants First I would just like to say: REPTILES. PLURAL. Not just one reptile, which I think is safe to say would be plenty, but reptiles. In his pants. Questions I would like answered: 1. Where is he going with these reptiles? Is his mission so top-secret that he feels he must attempt to hide said reptiles in his Dockers? What about pet carriers? 2. Where has...
0124: 1 Cor. 16:13-14
Be watchful, stand firm in the faith, act like men, be strong. Let all that you do be done in love. 1st Corinthians 16:13-14  I especially love the "act like men" part of this verse. It just seems so noble, calling the men in the church to step up and be leaders. Of course this verse can be applied to the lives of men or women in essence, but I love when scripture calls men to...
5 tags
0123: "The Empress" [Fiction Friday]
Lately I have been trying to learn more about the field of writing and pursue it more diligently in my free time. Turns out there is a fountain of information on writing and publishing on the internet. Shocking, I know. Thanks, modern technology! It just so happens that my husband is friends with an author and she just released her third book this week called "Sweetly."  Look how...
6 tags
0122: Quitter
Drumroll please… I have now completed my third book of the year. Third. You may recall my goal was to finish two. You may also recall that didn't really seem like a legitimate goal. Well, for me it was, and I have now exceeded it! Here is how I feel about that: Y'know, minus the "aw, crap" part at the end. [Side note: I love Friends. And Fat Monica.] ...
4 tags
4 tags
0121: Gettin' Crafty
As you may remember, we at the McClellan household have been watching a lot of HGTV. I have also recently downsized desks, leaving me less room for the plethora of picture frames and knick-knacks I as a 20-something female have acquired over the years and would still like to display. When you get married, you find that nearly everything in your house must be either gender-neutral or pertain to...
"Let the past sleep, but let it sleep on the bosom of Christ, and go out into the..."
– Oswald Chambers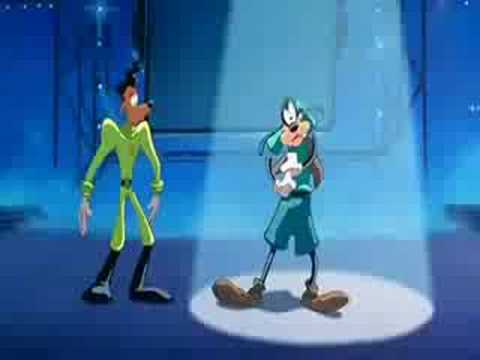 4 tags
0120: Moose Country and a Wet Computer
This post has been a long time coming. I'm trying to be more intentional about my blog, so I keep struggling to think of topics to write about, which means long delays in between posts. But I will try to do better! I have more photos of Canada to accompany this post (I tried to pick the most quintessentially Canadian one to upload individually, seen above featuring mounties), but I was...
4 tags
0119: Return to Me
Friday night I had the privilege of being a part of the Mosiac's CD release show at Rolling Hills Community Church in Franklin. (You may or may not remember my post about getting to do gang vocals on their album, which was such a fun experience.) These fine people are 5 friends from Belmont Craig has known since his Freshman year, and consequently so have I. They're some of the...
3 tags
0118: Shark Week
Ah, Shark Week. It makes its triumphant return this week, barreling into our Twitter feeds, TVs and hearts with abandon. Shark Week is a phenomenon I don't understand, but I can appreciate the fact that we live in a country where an entire week of television programming can be 100% dedicated to footage of a deadly sea creature ripping off limbs and marine biologists trying to convince us...
4 tags
0117: HGTV
So lately we have been watching a lot of HGTV. If you've ever watched HGTV, chances are you are still watching it. They suck you in by not making you watch credits in between shows. They seriously just start the next show immediately and shove a 1-minute overview in your ear before you can change the channel or turn it off, and soon enough you're too invested in the featured...
0116: Speaking truth
We went to see two of our favorite singer/songwriters, Sandra McCracken and Derek Webb, this weekend at 3rd and Lindsley. It was a great show. I always end up feeling encouraged after hearing Sandra's songs. In her set, Sandra said lightheartedly that sometimes you just have to confess truth even if you don't believe it at the time, and your heart will catch up. Even though she was...
0115: Pandora
Songs my Pandora station has played that made me wish I had a "repeat" button: -"I want it that way" -"Little Lion Man" -Anything by Third Eye Blind Things my Pandora station has played that made me wish I had an "obliviate" button: -Something about an axe by Yngwie Maimsteen (Real. Name. So many questions…) -18 different versions of...
0114: Disturbing Headline of the Day
It's been a while since I've posted a Disturbing Headline of the Day, but this is mostly due to the fact that I was suffering from CNN overload and decided to take a break from reading the news every day. It was just getting depressing and/or frightening knowing every bad thing that happens, so I just decided to choose not to read it so much. Judge if you must. Anywho. Your DHOTD: ...
0113: Greenville, SC, my new favorite place.
This weekend I finally got to see my husband after two painfully long weeks! After a delayed flight and circling the air above the airport waiting for the storm to pass before we landed (really??), I finally touched down in Greenville, SC and power-walked down to baggage claim to see Craig. We had decided to make a night of it and book a nice hotel and go out to dinner, so we got to our super...
0112: Perspective
Over the last couple days, a cold has been brewing within me. I thought it was coming last week but I like to think I fought it off with my mind power since Carlin's wedding was that weekend, and I refused to be hacking up a lung during the ceremony. But today I have hit the low point. I woke up feeling like…well…death. A recent development is that my throat is scratchy and...
0111: (Very) Disturbing Headline of the Day
Okay, I know I already blogged today but…seriously. SERIOUSLY. This is not made up. Repeat: not made up. Weiner feisty over lewd tweet pic I agree with Noelle. How did this person (yes, "Weiner" is a congressman) even get elected with a name like that? Really guys?
0110: Wedding time
This past weekend was one of my best friends from high school's wedding! It was my first experience being a bridesmaid, and I'm a fan. It's fun to be a part of someone else's day and just be there to support your friend. My sweet husband (who graciously attended with me and read Hunger Games in the hotel room all morning while I was at the church getting ready) and me...
0109: Things that have happened, vol. 2
I'm getting so far behind in blogging things I would like to blog about! Here are the highlights: 1. Sunday night we had a going away party for our good friend Jason. I met him because I creepily found him on Facebook my freshman year. But I have a good reason. I had just gotten to Belmont and needed someone to go to a Chasing Victory show with me. But I knew like three people, and I was...
0108: Disturbing headline of the day
Man Who Stabbed His Lawyer With A Pencil Stabs Another Lawyer With A Pencil First of all, why was he not in a jail cell being punished for his first pencil-related incident? Second of all, why are we trusting him with a pencil and a lawyer simultaneously? Clearly he does not have a good track record with this kind of thing. This is not a time for second chances. If you stab your lawyer with a...